About DeltaPhase Inc
DeltaPhase Inc. was founded on the principle of delivering world class engineering consulting services to the high technology sector with impeccable integrity at an affordable price. Our team has established credentials making the technology of a world leading semiconductor manufacurer successful for almost 25 years! During that time, we managed not only the technology and technical laboratories, but have played an instrumental role in guiding the company to maintain leadership in support technologies that allowed it to maintain its world leadership position. With the formation of DeltaPhase Inc., we are now able to offer deep and informative consulting services to your company at a price that meets your budget.
Rob Beegle, Founder & CEO
As Chief Technologist and Manager of a leading semiconductor manufacturer's technology labs, Rob has played a key role in:
Strategic Planning
Laboratory Design
Capital Equipment Evaluation and Negotiation
Technology development supporting Next Generation product requirements.
Failure Analysis Technology Development
System Design & Debug
Reverse Engineering and Patent Infringement Labs
Product Research & Development
Reliability Engineering
"Green Field" site formations and start-ups.
Corporate Technology Training
Additional Qualifications
Technical Liaison for the Defense Microelectronics Activity, Federal Technology Center, National Labs & Academic Labs.
Consultant to Lawrence Livermore National Lab
Consultant to Sandia National Lab
Consultant to Departments of Defense, Energy and other federal agency's.
Secret Security Clearance
ITAR Compliant
Technology & Management experience in:

America's
Asia Pacific
Europe
Middle East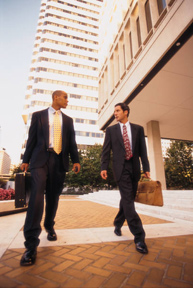 Delivering project and program success is our passion.
Exceeding Expectations-
"SUSS MicroTec Test Division has a complex high technology product offering for the 300mm Semiconductor process characterization and device modeling markets. In an effort to improve our value to this demanding market, we employed the consultation services of the DeltaPhase Inc. organization. This not only proved valuable to our approach with existing products, but the work brought very high value with regards to future product development projects. With this in mind, DeltaPhase Inc. will remain an integral part of our Test Division's technology development team."
Rob Carter
Vice President of Sales & Marketing
SUSS MicroTec Test Systems GmbH